Ted Baker Wallpaper Comes to WOW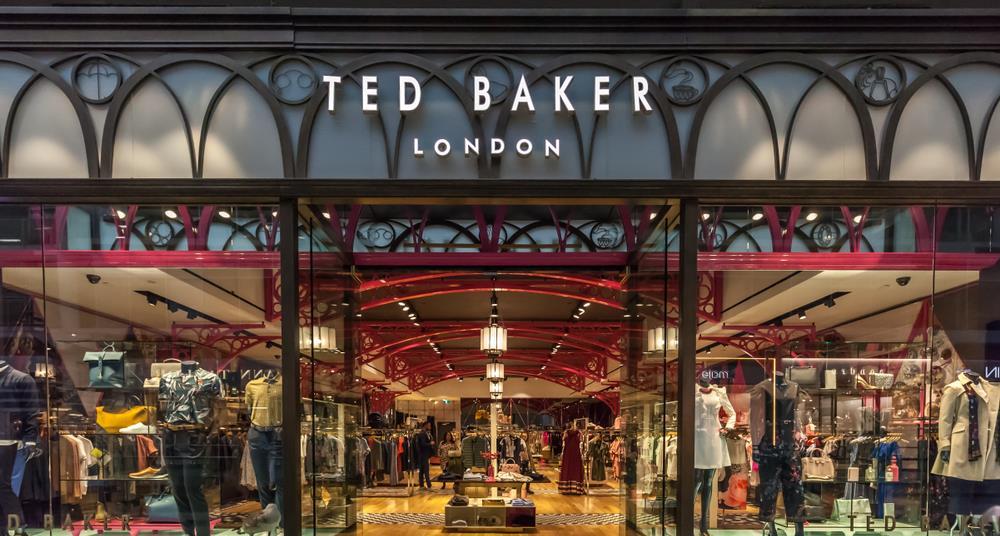 Image taken from: https://www.retail-week.com/fashion/ted-baker-encouraged-by-recent-trading-and-online-growth/7035340.article?authent=1
At World of Wallpaper, we are proud to introduce yet another huge brand to our website, Ted Baker.
A little bit about the company:
Ted Baker plc is a luxury clothing and lifestyle brand that orginated in Glasgow and was founded by Ray Kelvin. Interestingly, Ray named the company after a self-styled alter ego, an "intrepid aviator, an all-round sportsman and the consort of princesses and Hollywood beauties". 
From the beginning, Ted Baker had a strong focus on quality, attention to detail and had a quirky sense of humour. The company originally specialised in men's shirts and gained recognition for providing a laundry service for every shirt purchased - it's slogan was 'No Ordinary Designer Label'. The brand then slowly expanded by opening shops in Manchester and London before expanding globally. Today, Ted Baker has 490 stores and concessions worldwide. It is one of the fastest growing leading lifestyle brands in the UK and it's collections have grown from menswear to now include womenswear, home and lifestyle, accessories, frangrance, skincare, beauty and most importantly - wallpaper.
Ted Baker Wallpaper
At World of Wallpaper, we seek the most reputable and sought after brands as suppliers for our wallpaper collection. This is why we have chosen Ted Baker to join our rapidly growing brand portfoilio. Ted Baker's designer wallpaper collection captures the brand's aesthetic; the brand's signature prints that are carefully contrsuted year on year are all reflected in the wallpaper designs.
Whether you are after an autumunal theme, a classic stripe or a bright and floral look, Ted Baker has one for you.
See below for a guide to Ted Baker wallpaper...
Ted's Enchanted Collection Houdini Wallpaper Pale Pink, Ted Baker 12483
This wallpaper really mirrors the classic Ted Baker brand with its pretty pink hues and tropical print. The paper draws inspiration from tropical flora and fauna and the intensity and boldness of the print on a pale background is accentuated by deep shadows, conjuring up an intriging and indulgent composition.
Ted's Enchanted Collection Suitcase Stripe Wallpaper Blue, Ted Baker 12490
This classic pinstripe wallpaper is endlessly versatile and as practical it is stylish, and features a twist of extravagance and intrigue. With a lustrous texture to match, bold and uniform stripes offer striking contrasts to create an enchanted statement for any home setting. This wallpaper is availble in 5 other colourways.
Ted's Enchanted Collection Vanilla Wallpaper Pale Teal, Ted Baker 12486
The soft teals and greys of this delicate Ted wallcovering create a beautiful summer-inspired palette. The organic repeat, blurred focus and softness of the floral create an ethereal look which works beautifully on fil-coupé bases. This stunning wallpaper is available in  other colourways.
Ted's Enchanted Collection Hibiscus Wallpaper Teal, Ted Baker 12470
The hand painted and vintage elements of this typically Ted wallcovering draw on themes of tropical wildlife and atmospheric jungle scenery.  A layering of organic flora over scenic shadows in teal work elegantly with the softer tones, giving the design a strong sense of perspective and depth.
These are just a few of our brand new Ted Baker wallpaper designs. Visit - https://www.worldofwallpaper.com/brand/ted-baker-wallpaper.html for more beautiful wallpaper designs and colourways.
Tag us on Instagram @ World of Wallpaper if you have tried any of these wallpapers in your own home.
Thank you for reading!
Emma - Marketing Assisntant @ World of Wallpaper